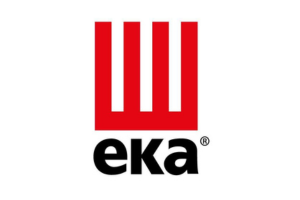 Ovens That Add Value To Your Work
Eka manufactures top-notch professional ovens used by bakeries, restaurants, pasty shops, and coffee shops across the country. The Millenial Smart combi oven line is all-electric, comes in various sizes to fit your kitchen's footprint, and features their innovative Millennial touch screen, which can keep up to 500 of your favorite recipes, so everything is just a touch away for kitchen staff. Their EVOLUTION line of convection ovens are simple to use and built to cook a variety of cuisines and high-quality dishes with precise cooking control.
Visit Site
Have A Question?
If you have any questions about a particular equipment brand or need help determining the best solution for your needs, don't hesitate to reach out to us. Our team is here to assist you and provide the information you require. Simply drop us a line and we'll get back to you promptly.
preston.baker@roysiegelassociates.com
1770 Corporate Dr. Suite 565, Norcross, GA 30093